Waking Up in the Desert
It wasn't my first time in India, but my most recent trip moved me profoundly. I call it my desert awakening.
I'm a seasoned traveler. I've been blessed to be able to experience and explore places not many others have. I've swooshed down the Mekong River in a rubber tube, gazed upon previously undiscovered Palauan rock art, stared down the bared fangs of a Laotian bat… before eating it. And that was just my February.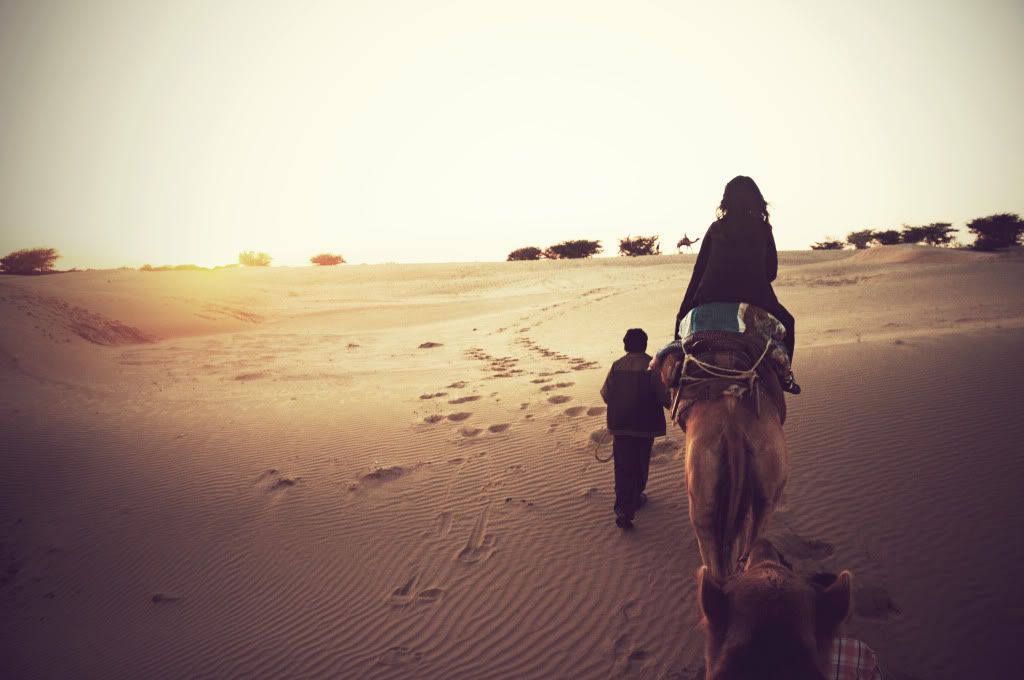 This India trip, I beat the usual tourist trail: the unsurpassably romantic Taj Mahal; and three color coded cities: Jaipur the Pink City, Jodhpur the Blue City, and Jaisalmer the Golden City; among other sights.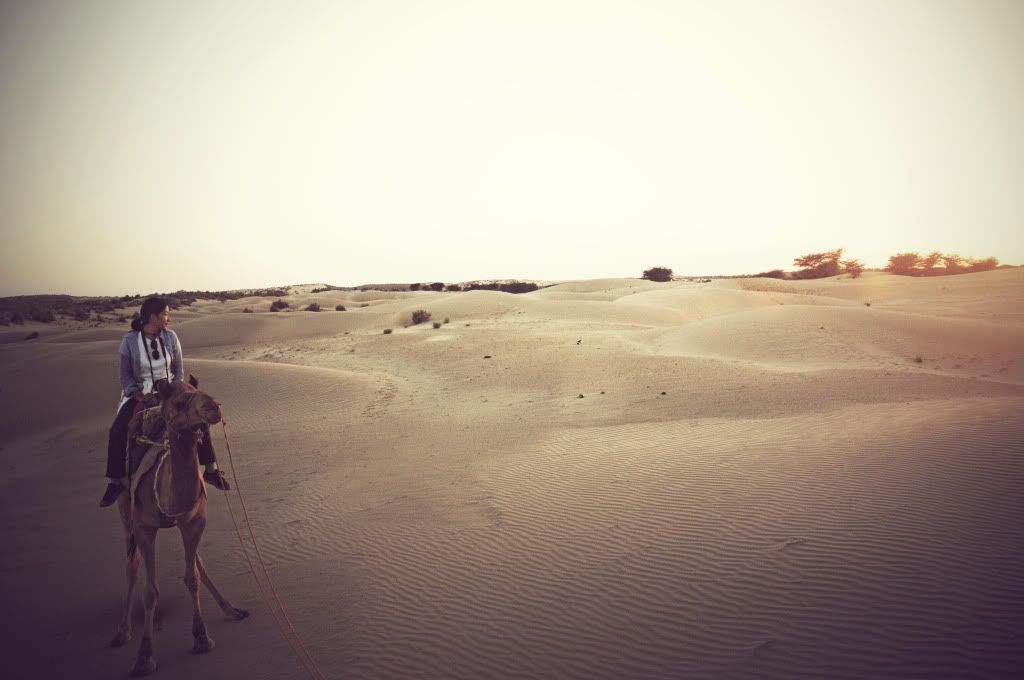 In Jaisalmer, I took a camel safari out into the Thar desert. I stopped over some sand dunes and waited for sunset.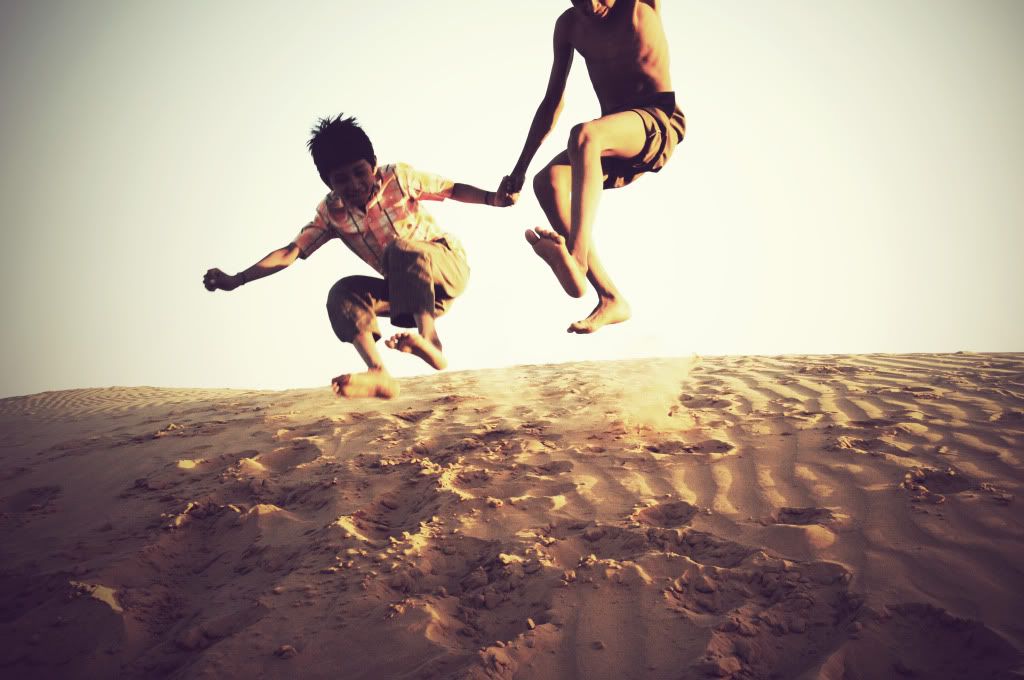 Some of the guides were children and couldn't control their urge to jump around the dunes. Watching them was too tempting for me and I pulled off my shoes to join them––immediately feeling our age difference.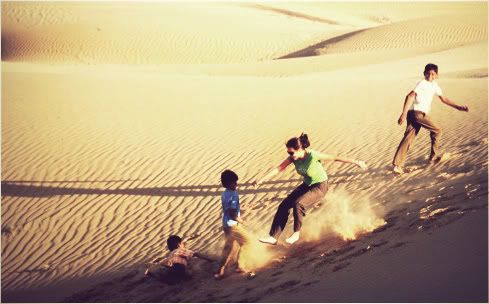 Those dunes are higher than they look! We raced to the top of the dune, running down as fast as we could, and jumping to see who could leap the farthest. We played until it was time to watch the sunset.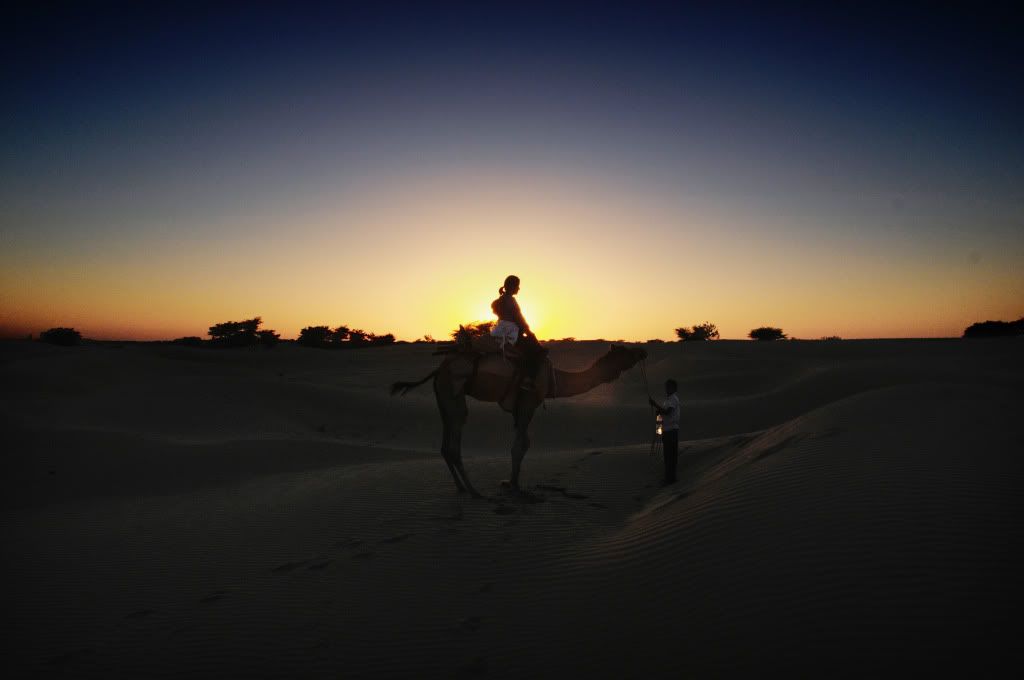 Some people collect books or music, others collect smiles. I collect sunsets and sunrises. I caught a good one that afternoon.
I slept in the freaking cold desert that night. A few people had warned me that it was dangerous and that safety could not be guaranteed. Those forewarnings echoed in my head and the vast desert evoked feelings of helplessness because, well, it's deserted. Instead of turning to fear, which is useless and powerless, I prayed for God's protection and slept like a baby.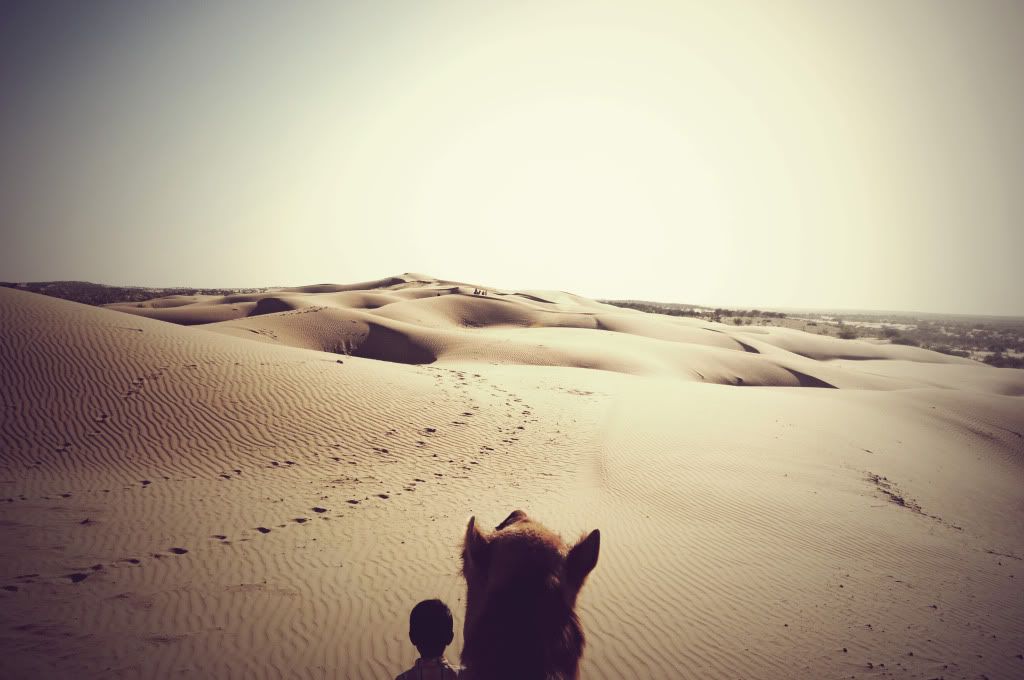 It's always wonderful to fall asleep thinking of God because you just might wake up still thinking of Him. And I did. I woke up with God on my mind and looked out of the tent into the beautiful predawn desert.
Wrapping my blanket around, I walked up the highest dune in sight. I sat waiting for the sunrise that was getting ready to peek out of a dune on the eastern horizon. I closed my eyes and prayed. I prayed one of the most focused and earnest prayers I've ever experienced. When I opened my eyes, my tears were falling and the sun was rising…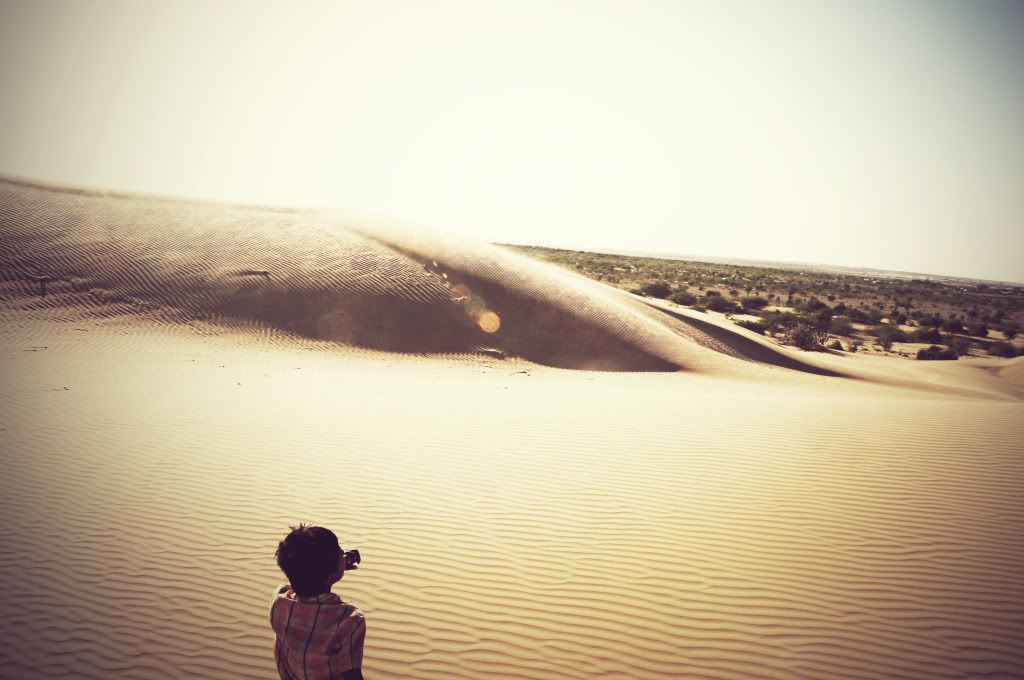 I may have had a beautiful awakening in the desert, but that's just a one-day experience. The desert is a harsh, unforgiving place. Now that I've seen it, I have a better understanding of Jesus' temptation and it is in stark contrast to the temptation of Adam and Eve.
Adam and Eve lived in a lush garden paradise. Verdant Eden is climate controlled, with fruits a-plenty, and rivers cutting through it. Now visualize the unbearably hot desert. There's an unflagging sun that beats down your back, cracks your lips, and keeps your throat parched all day.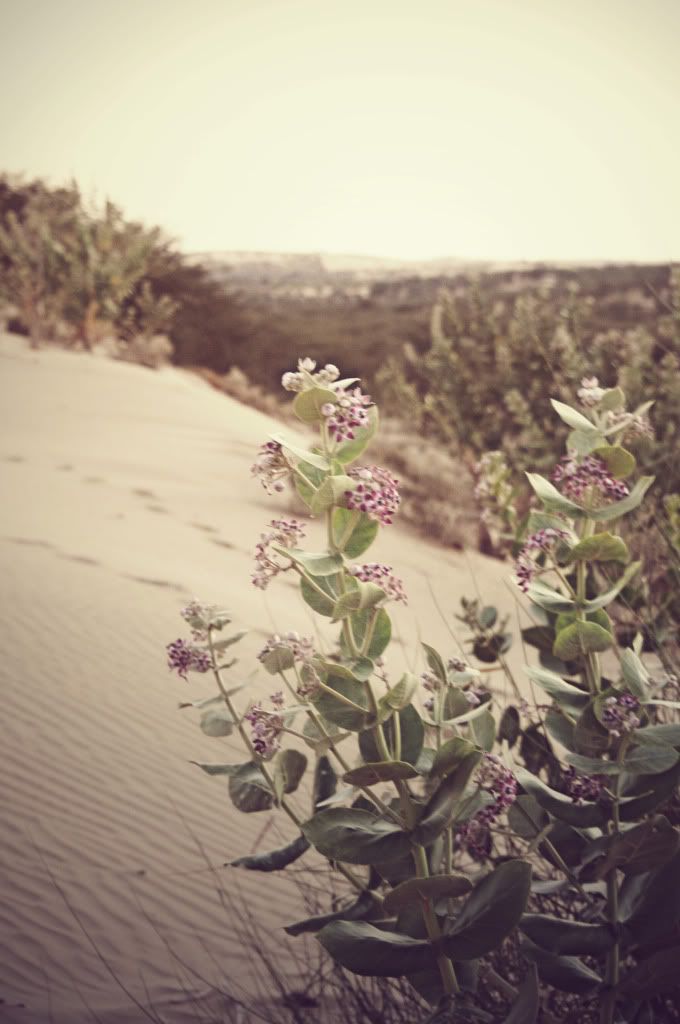 I spent a single day in the desert with SPF 35 sunblock and two weeks later, I'm still recovering from the sun damage. My skin didn't just burn, it roasted. My dry face felt tight like what I'd imagine Botox to feel. Multiply that by 40 more days.
Before I visited the desert, I underappreciated the intensity of the circumstance of Jesus' trial. A bit of solitude is healthy for reflection, but 40 days is excessive. Solitary confinement is one of the worst punishments that can be meted out to a prisoner. It's been known to break men whose spirits have withstood corporal torture. Jesus' desert travail is akin to being in The Box (solitary confinement in an overheated room)! Sure, there were no cell bars, Jesus was free to roam; but the endless tracts of unbroken space are claustrophobic because there's no end in sight. The rolling repetitiveness of the dunes leads to sensory deprivation. It's no accident Satan waited 40 days before tempting. The whole experience was meant to test Jesus' sanity.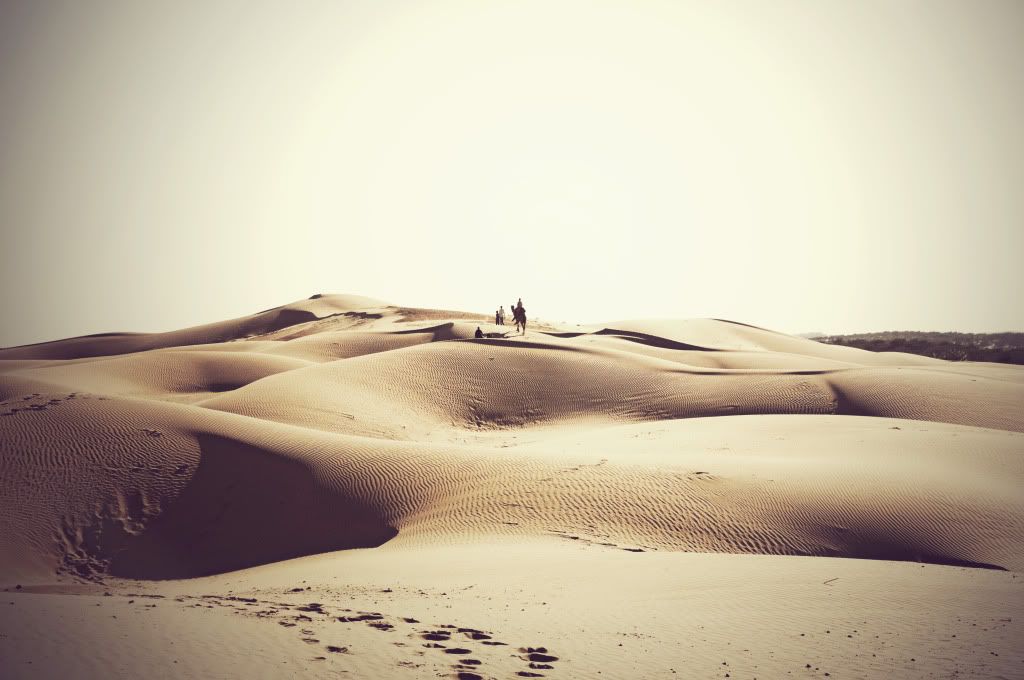 In the Garden of Eden, not only did God walk with Adam and Eve, but they had each other for companionship; for moral support. They got to dine on a cornucopia of fruits and drink from the sweetest spring water available. Jesus had to endure the desert for 40 days all by his starving lonesome. It wouldn't surprise me if he may have been even just a teensy bit excited when Satan finally talked to Him. It's easy to forget that he was human too, as human as the next person when it comes to needing company and food. After resurrecting, one of the first things he did was eat.
Adam and Eve, not lacking for company and with sated stomachs, succumbed after just one temptation. Compare that with Jesus who was in the vast, barren, and empty desert all alone, parched and starving––yet he still withstood all three tests.
God has blessed me all my life: I've never lacked for anything, and I've always had people who love me. I feel God has given me an existence more similar to Adam and Eve's than to Jesus'. Amused, I first thought that maybe God felt this is was the most I could handle. I gotta give that one a cushy life or she'd never make it.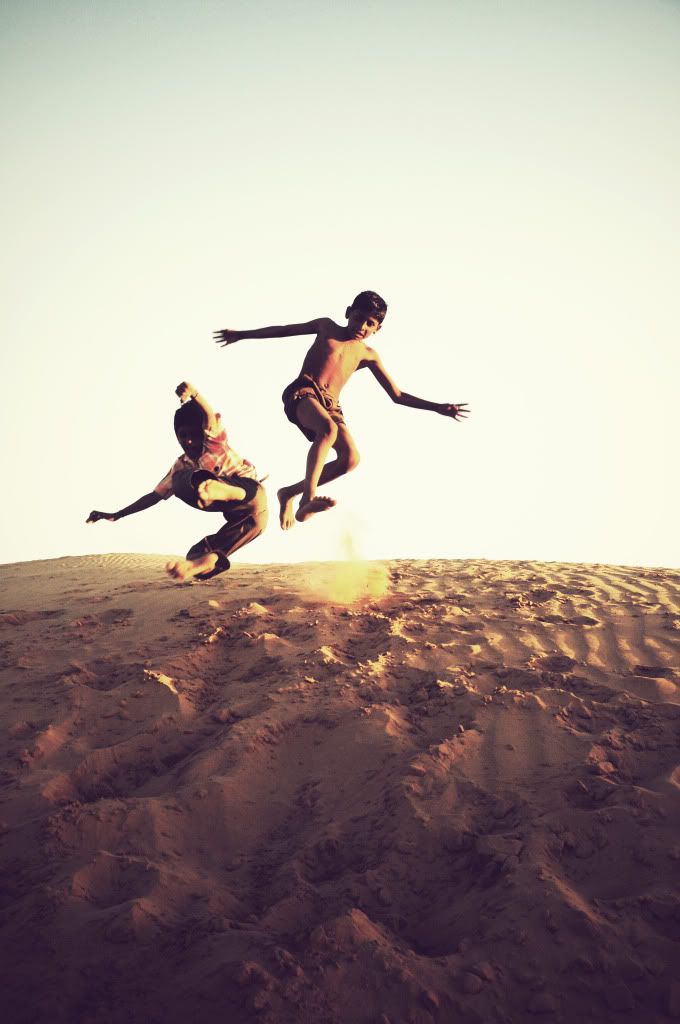 Thinking of the kids I played with on the dunes and visualizing what their future might look like makes me question how come I get to live in the Garden of Eden while they're out in the desert. The intense guilt of my unearned, and therefore undeserved, circumstance immobilizes me teleologically.
These issues no longer trouble me. I accept that God has a purpose for my life. I am exactly where I'm meant to be. But every now and then I get tempted. When I wonder if God gave me this life because I can't handle anything harder, I am being tempted. If I believe it, then I sin. Because believing a lie like that renders me impotent and ineffectual.
Each person from every walk of life, ranging from the sweetest Eden to the bitterest desert, will be tempted. That is inevitable. Fortunately, the panacea is the same for everyone regardless of their situation: salvation through Jesus Christ and finding a way to emulate Him in our disparate lives.
I'm in my own little Garden of Eden and still I fall for temptation and sin. Thank God. Thank God that Jesus became man, overcame temptation, endured suffering, and died on the cross… for me. For the sins I would commit in my paradisiac life.
———————-
All photos here shot by me, edited by Samantha Godinez. first published here.